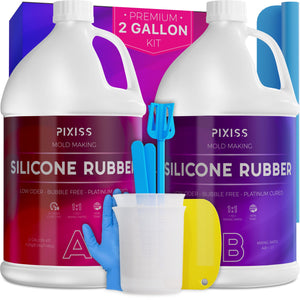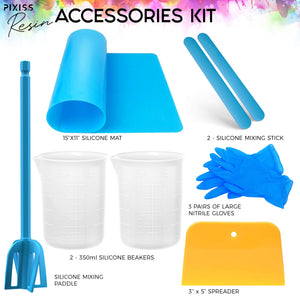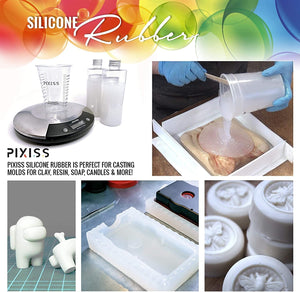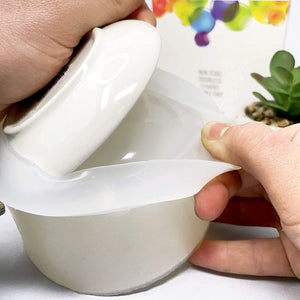 PIXISS Premium Liquid Silicone Rubber: Our translucent liquid silicone rubber is safe, non-toxic, low odor, and flexible, with a shore hardness of 15A. Add color to your molds by mixing in small amounts of mica powder.
Premium Silicone Mold Creation Material - Our translucent liquid silicone is a safe silicone material, non-toxic and no odor, very flexible, soft and clear with a shore hardness of 15A. To add color to your molds, you can mix the mold making silicone with mica powder to create a colorful mold!

Easy Mixing & Pouring - This mold making silicone rubber kit includes part A and part B, the mixing ratio is 1:1. Pour the Part A and Part B together, stir the silicone rubber thoroughly for 5 minutes for best results. Working time of 5 minutes at room temp.

Various Applications - Pixiss silicone for mold making is very ideal for art craft use, DIY your own resin molds, wax molds, candle molds, use to make molds for resin, wax, soap, casting, etc. If you have any questions about our mold making kit please feel free to reach out.

Beginner Friendly - If you're interested in mold making, then look no further because our mold making kit is a perfect choice for you! No prior experience is necessary. Great activity to do with friends and family that you think would be interested in smooth on silicone mold making rubber. Cleaning Steps: If there's any spill, please clean with soapy water or rubbing alcohol. Bubble Free - The bubbles in your casting silicone will gradually disappear. Do not use heat to get rid of the bubbles.

Complete Starter Kit - The comprehensive silicone mold making kit includes 2x silicone mixing sticks, 3x pairs of gloves, a silicone mixing paddle, a 5 inch spreader, a 15x11" silicone mat, and two 300-500ml silicone beakers equipped with measurement marks, providing all essential tools needed for your resin crafting needs.

Unique Silicone Mold Making Guide - We've developed a comprehensive guide full of exclusive tips, tricks, and directions for silicone mold crafts!
ATTENTION: DO NOT USE THIS FOR FOOD. If you have any questions about our mold-making kit please feel free to reach out.