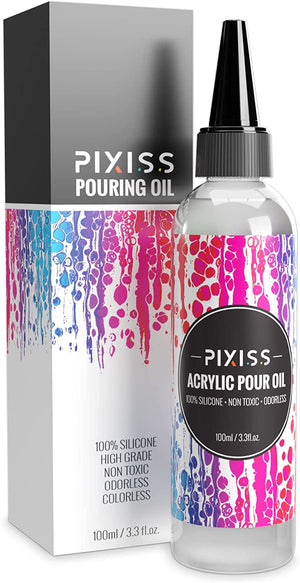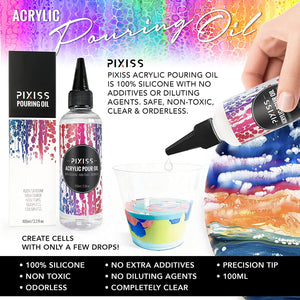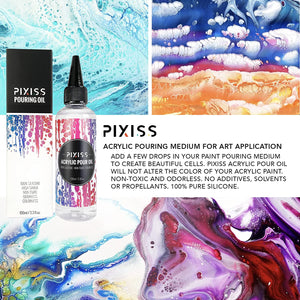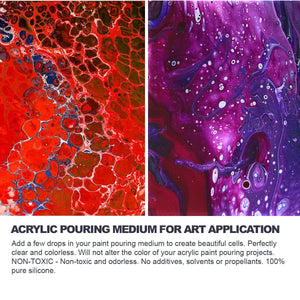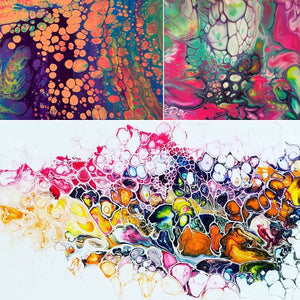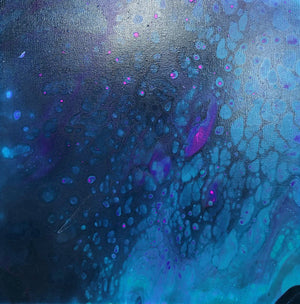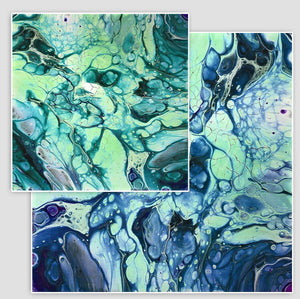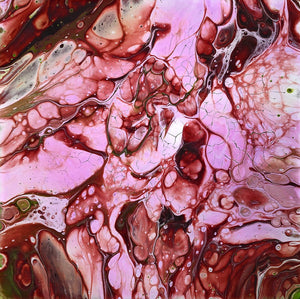 100% PURE SILICONE POURING OIL - Pixiss silicone oil for painting in a 100ml/3.3oz bottle with applicator top. Pixiss silicone for acrylic paint pouring is made of 100% silicone for the perfect cells every time. Completely clear and odorless silicone oil / silicon oil.

ACRYLIC POURING MEDIUM FOR ART APPLICATIONS - Add a few drops in your paint pouring medium to create beautiful cells. Perfectly clear and colorless. Will not alter the color of your acrylic paint pouring projects. NON-TOXIC - Non-toxic and odorless. No additives, solvents or propellants. 100% pure silicone.

ACRYLIC POURING VISCOSITY - Pixiss Acrylic Pouring Oil is silicone liquid fully compatible with any brand and type of art medium used in acrylic fluid art pouring. 1000 cSt Low-Med viscosity. Our acylic pouring oil represents the ideal weight and thickness for acrylic art applications.

PRECISION APPLICATOR TIP - The precision tip allows you to add just the right amount of acrylic pouring oil to your art pouring applications.

PERFECTLY CLEAR - colorless, won't stain fabric. Will not change or alter the color of your paint. NON-TOXIC and odorless. No additives, solvents or propellants. Environment friendly and 100% Safe.