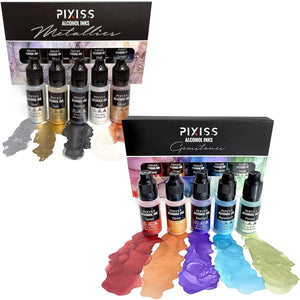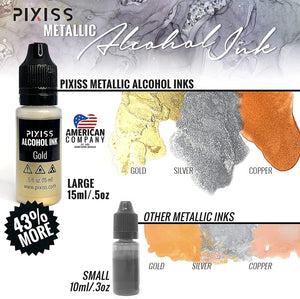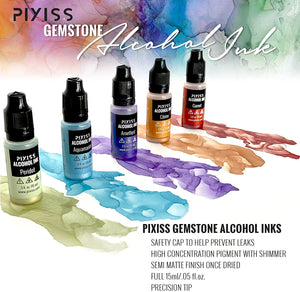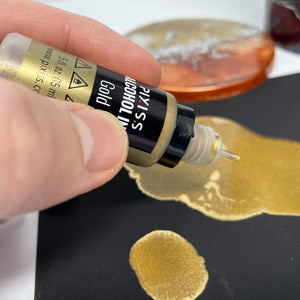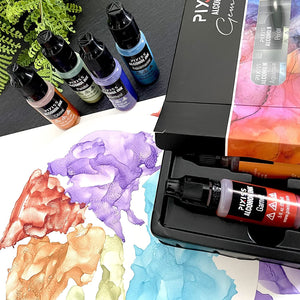 Extreme Shimmer Metallic & Gemstone Alcohol Inks: Our PIXISS Alcohol Inks are permanent, fast-drying, and formulated to create colorful polished effects on non-porous surfaces. Lighten, blend and remove colors with alcohol blending solution. When dried, our metallic inks have an intense shimmer and look like real metal. Pixiss metallic & gemstone alcohol inks are vibrant and add the perfect shimmer to any project! 

Shake Well Before Use - Pigments May Settle
This Kit Contains:

Metallic Shimmer Alcohol Inks - 5 Colors: Gold, Copper, Silver, Gunmetal, and Pearl

Gemstone Shimmer Alcohol Inks - 5 Colors: Garnet, Citrine, Amethyst, Aquamarine, and Peridot
DANGER: Flammable. Vapors may cause flash fires. Keep out of reach of children. Conforms to ASTM D4236.