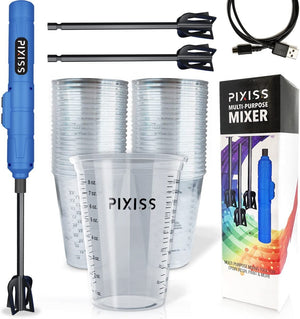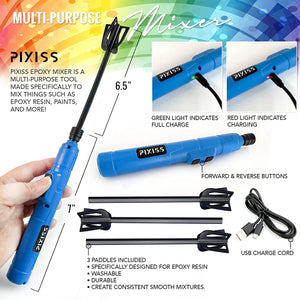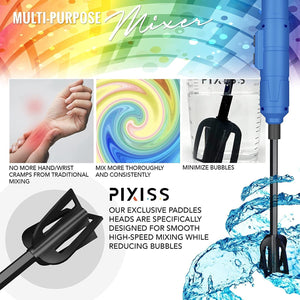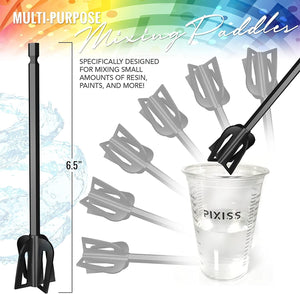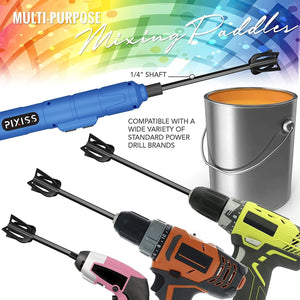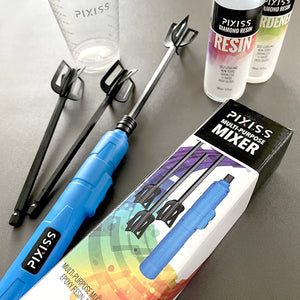 Mix Epoxy Resin Quick and Easy - This epoxy resin mixer spins at the ideal speed to minimize bubbles and provide a clear and smooth consistency. Works well with epoxy resin, acrylic paint, latex, and other viscous liquids!
Simple, Efficient, Effective - This electric resin mixer for epoxy is very easy to use, and has both a clockwise and counterclockwise buttons. Reduce fatigue and stress with this easy to use portable resin mixer.
Portable Resin Mixer - Pixiss electric epoxy mixer is easily portable so you can move from room to room working on various projects. Our lightweight resin mixer is easy to carry and can be used on various projects.
Rechargeable - This mixer sports a rechargeable battery, allowing you to charge it during downtime so you never have to replace the battery. Instead of wasting batteries, recharge your electric resin mixer via usb charging cable!
Plastic Measuring Cups - These disposable measuring cups have both ounce and milliliter markings and are very accurate. Epoxy Mixing Cup: Mix epoxy at any ratio with ease. Plastic measuring cups made of high quality clear plastic (PET) that wont bend or crush when moving or mixing.