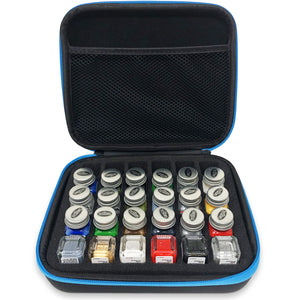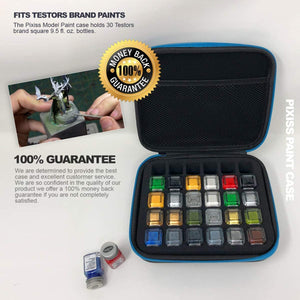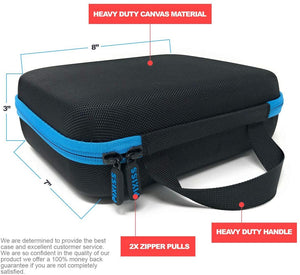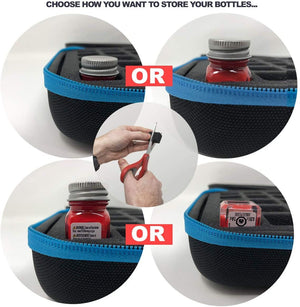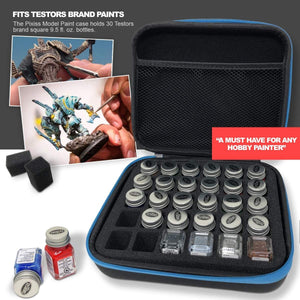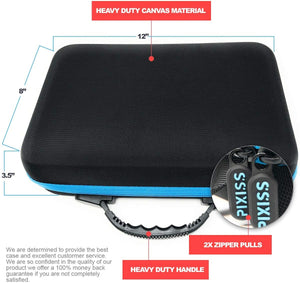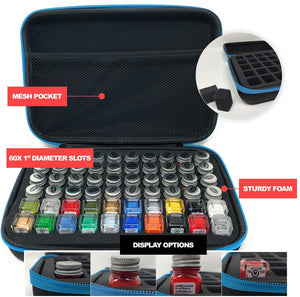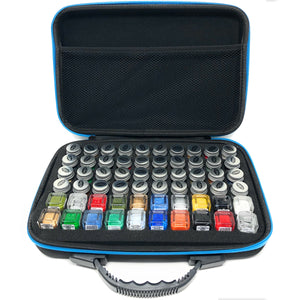 Holds 30 or 60 Bottles - Works with Testors brand paints. Your personal paint station. (Paint Not Included)

Organize - The Pixiss hobby paint storage case and organizer has holes cut so that your bottles fit perfectly. Put them in right-side-up or upside-down. Cut the foam to give your bottles extra height.

Paint Holder Tray- The foam insert paint stand keeps all of your model paints safe and secure in place when transporting them in this model paint holder.

Craft Paint Storage - The case and model paint organizer holds an entire model paint kit plus more. Up to 30 or 60 bottles.