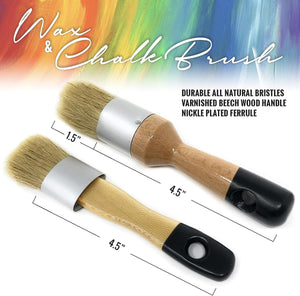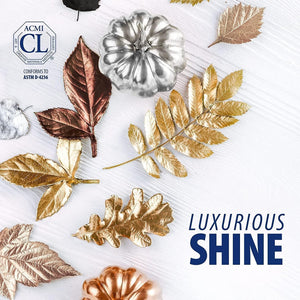 Transform ordinary projects into extraordinary masterpieces! Dive into the world of DIY and cosplay with our premium materials designed to elevate your crafts to the next level. Our high-density EVA foam sheets are the perfect foundation for your artistic endeavors. With a thickness of 5mm, these sheets offer durability and flexibility, making them ideal for detailed cuts and precise crafting. Whether you're creating intricate cosplay costumes or building props, our craft foam sheet provides the versatility you need to bring your ideas to life. Explore the limitless possibilities of foam craft sheets! Use our 5mm thin EVA foam sheets for crafts to design stunning wall art or stylish home decor. Create personalized foam mats for floor protection or cushioning during playtime. With our foam for crafts, safeguard your delicate items during shipping or storage. Elevate your creations with our array of Amaco's rub and buff gold! Our gold wax metallic finish adds a touch of glamour to your projects, giving them a professional, high-quality look. Achieve stunning metallic effects on various surfaces, from foam to metal, and bring a touch of elegance to your cosplay costumes or art pieces. Rest easy knowing we prioritize quality, ensuring that your projects stand the test of time. Let your imagination run wild as you embark on new crafting ventures, knowing our materials are designed to deliver professional results. Elevate your projects, impress your peers, and create stunning art. Dive into the world of creativity and let your imagination soar with this unbeatable crafting duo. Try it today and experience the magic!
Cosplay EVA Foam - Create costumes, props, and crafts with ease using our high-density cosplay foam. Decorate and embellish the fibre craft foam with our included Rub n Buff gold gilding wax tubes.
Durable Craft Foam Pad - Cut our 5mm foam roll into EVA foam sheets and use as a foam pads for floor or packing foam sheets for cushioning delicate items during transit.
Endless Possibilities - Transform our EVA foam mat into foam squares or black foam padding, our foam mat roll offers limitless options for arts, crafts, and imaginative play.
Gold Rub and Buff Colors - With Antique Gold, Grecian Gold, and Gold Leaf paint, you can apply a metallic finish or add realism to your textures.
Simply Stunning Shades - Achieve stunning metallic effects with Amaco Rub n Buff Paint. With three shades of easy-to-apply gold wax, you can find your favorite.
Professional-Grade - Simply rub the gilding wax, then buff for a beautiful sheen. A light application will produce a subtle effect, while more vigorous burnishing will result in a brilliant finish.