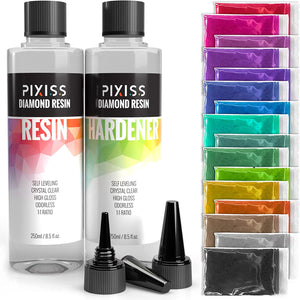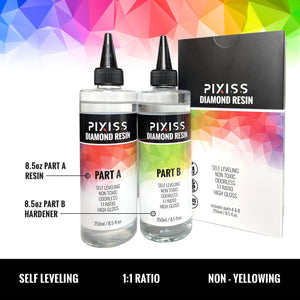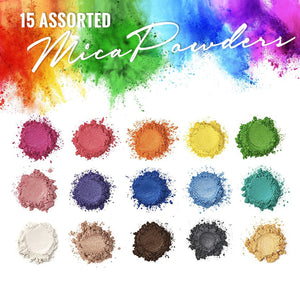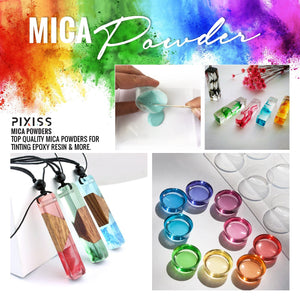 CRYSTAL CLEAR EPOXY RESIN - Pixiss perfectly clear epoxy resin. Non-toxic low odor, self-leveling, and high gloss. With a temperature resistance of 150°C/300°F Pixiss diamond resin is perfect for coasters, ashtrays and more. 17oz. set. 8.5 fl. oz part A and 8.5 fl. oz. part B.

EPOXY RESIN COLOR PIGMENT - The Pixiss epoxy resin kit includes 15 mica powder pigments for tinting your resin. 15 random colors included in 5g sizes.

CRAFT RESIN - Pixiss resin is the artist's choice for epoxy glitter tumblers and resin jewelry.

EASY MIX 1:1 RATIO - For this art resin mix equal parts A and B for 3-5 minutes. 30 minutes of work time. 24 hour cure time.

LONG LASTING RESIN - Pixiss resin's anti-yellowing properties make it the artist's choice for art projects including tumblers, cutting boards, coasters, countertops, bartops resin art, resin jewelry, acrylic pouring and more.