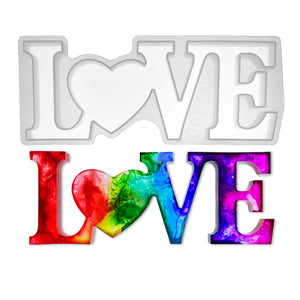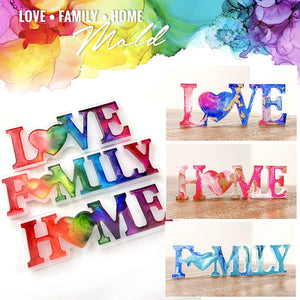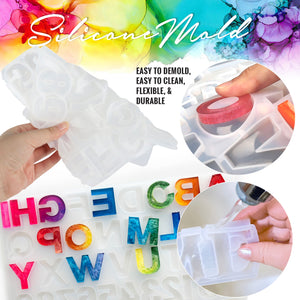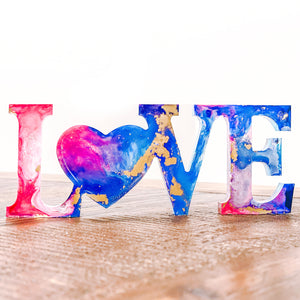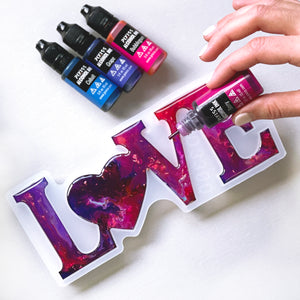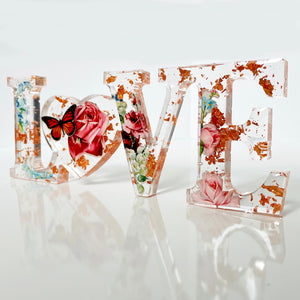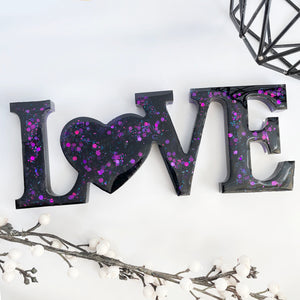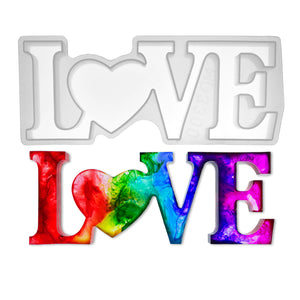 Durable High Quality Silicone: The mold is made from premium silicon which can be used for unlimited casting.

DIY Decorations: When you use this mold, first wipe the mold to make sure it is clear of any debris, fill the mold with epoxy resin, and add various decorations such as dried flowers, ink, and glitter! Let the mold cure and you'll have a beautiful finished product!

Wide Range of Applications: Our Love Sign Molds make great gifts for family, lovers, friends and any DIY enthusiasts; These molds mean vitality and love, and are designed to express good wishes to your family and friends; They are very suitable for festivals, such as Birthday, Valentine's Day, wedding, anniversary, Mother's Day, Father's Day, and many more!

Easy to Use: The silicone love mold is smooth and clean, simply add resin and decorations into the letter mold, then push the other side of the mold and resin comes out smoothly when it's cured.

Easy to Clean: Hand wash the mold with soap water and let it air dry after use.