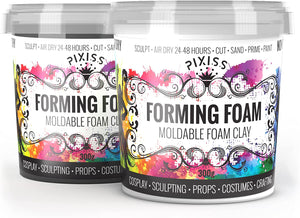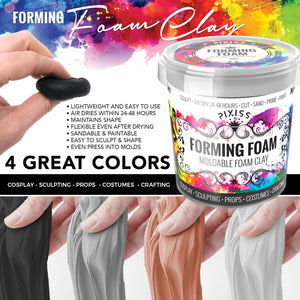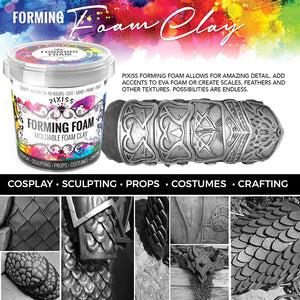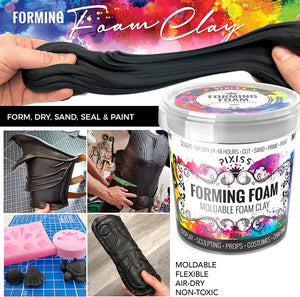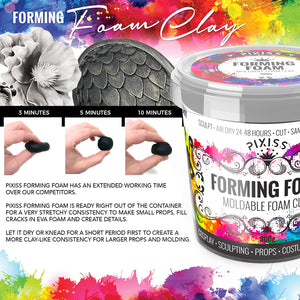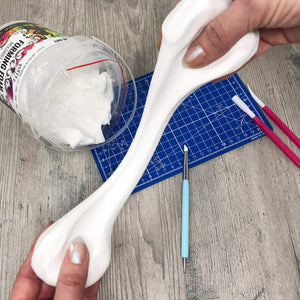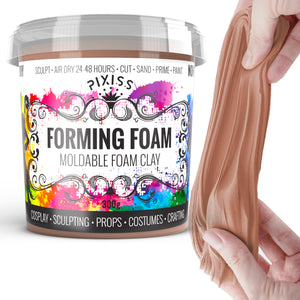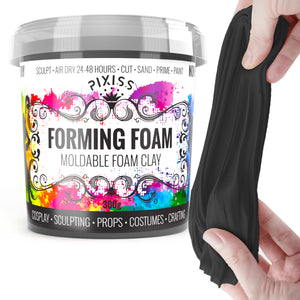 LIGHTWEIGHT AND STURDY - Foam clay is lightweight and easy to handle while maintaining it's shape and form.

AIR DRY - Air dries within 24-48 hours, does not lose it's flexibility after drying, but it does maintain shape.

FLEXIBLE - Our clay foam maintains it's shape but remains flexible even after drying. It can withstand some stress.

MOLDABLE - Pixiss Foam clay can be stretched, sculpted, shaped, or even pressed into silicone molds and will capture the mold in high detail.

HIGH QUALITY - Our forming foam is high quality and is not hazardous to use.