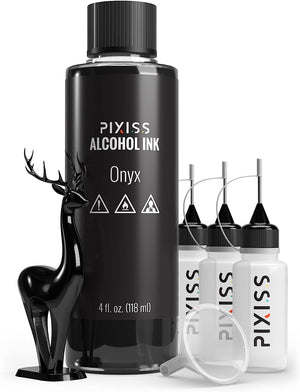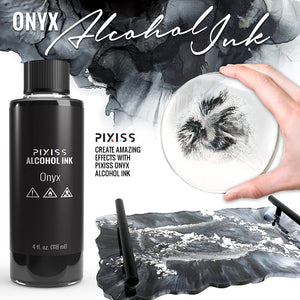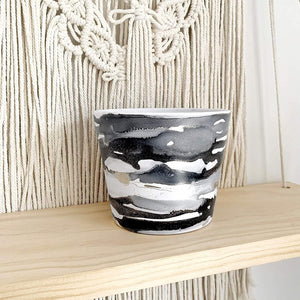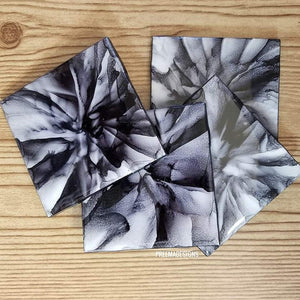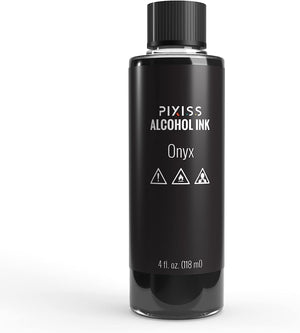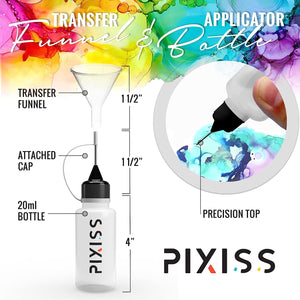 PIXISS Onyx Alcohol Ink now comes in 4oz bottles! This is a rich black, the darkest we could create. The perfect companion for Yupo paper or resin tinting. Our highly saturated black alcohol ink utilizes a higher concentration formula to endure great depth and vibrancy. PIXISS Onyx Alcohol Ink is great for various resin art, petri dish art, resin swirl, resin ripple, epoxy resin coloring, resin tumbler crafting, or other art crafts. 


Pixiss Alcohol Ink - Black Alcohol Ink by Pixiss, professional and versatile ink that produces color-saturated and acid-free results, 4 fluid ounces. Beautiful color that is acid-free and transparent. Comparable to onyx and pitch black as well as snow and blanco colors.

Various Applications - Pixiss blanco alcohol-based Inks are great for resin art, tumbler making and fluid art painting. It can create stunning effects, delicate layers and glitter colors or great depth of colors. Apply Pixiss inks to Yupo paper and other non-porous or semi-porous surfaces including ceramic, glass, leather, metal, plastic, cardstock, canvas, vinyl, and more!

Epoxy Resin Color Pigment - Highly Concentrated Colorant or Pigments for Casting Resins, Epoxy Coating, and used in coloring clear, translucent, opaque color arts & crafts.

Sculpture Molding & Casting Products Coloring - Create stunning effects, delicate layers and glitter colors or great depth of colors for you molding projects and casting projects.

Pixiss Applicator Bottle & Funnel - 20ml (0.68oz) semi-clear applicator bottles with a needle tip for precision use. Flexible rubber cap fits tight over the applicator needle to keep your ink from drying out or spilling. 1.5 inch plastic funnel for pouring the larger 4oz ounce alcohol ink in to smaller bottles.