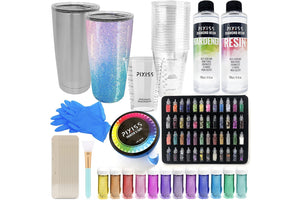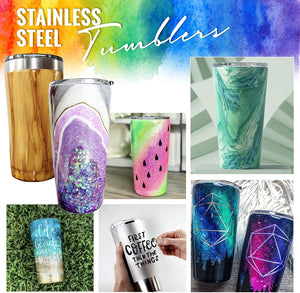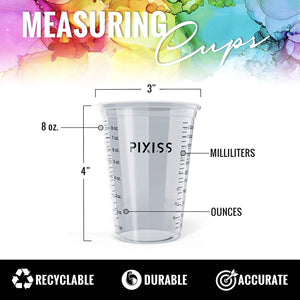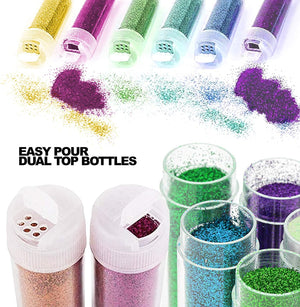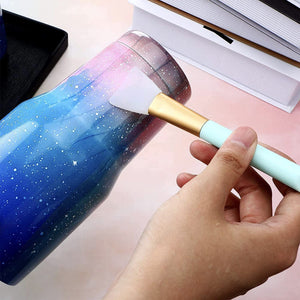 Epoxy Glitter Tumblers Kit: Create your own epoxy resin glitter tumbler with our 2 tumbler kit. 
This Kit Contains:

2 - 20oz. Stainless Steel Tumblers

PIXISS Diamond Resin 8oz. Kit (4oz. part A and 4oz. part B). Easy to use and long-lasting epoxy resin for tumblers.

12 PIXISS Glitters. Decorate your tumbler with 12 different high-quality sparkling glitters. Each shaker bottle is 0.25oz (3oz total).

48 accent glitters and sequins.
Resin Epoxy Supplies

1 silicone epoxy brush

20 PIXISS disposable measuring/mixing cups

3 pairs of large disposable gloves

60yd roll of 1" artists tape

20 wooden mixing sticks
 Additionally suggested tumbler-making supplies - A heat gun tool, cup turner kit, or a way to hold your tumbler while applying glitter and epoxy, a motorized cup turner (keeps the epoxy even while curing)