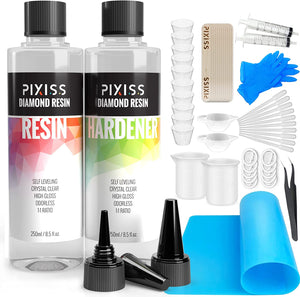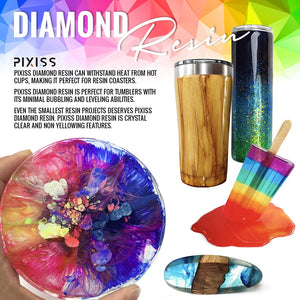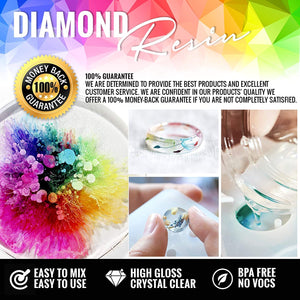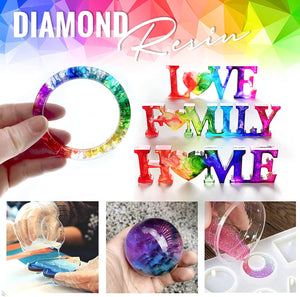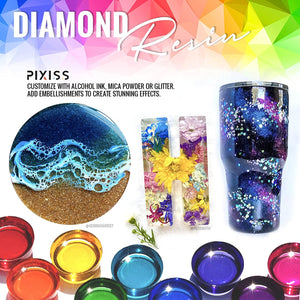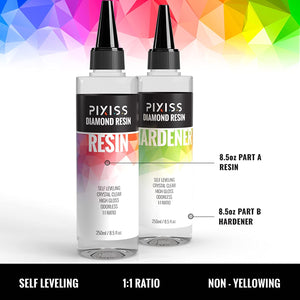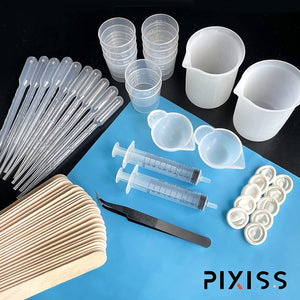 PIXISS Crystal Clear Epoxy Resin - PIXISS perfectly clear epoxy resin. Non-toxic, low odor, self-leveling, and high gloss. With a temperature resistance of 150°C/300°F. 

PIXISS

diamond resin is perfect for coasters, ashtrays, and more. 17oz. set - 8.5 fl.oz. part Resin and

8.5 fl. oz.

part Hardener.
Epoxy Resin Mixing Supplies

2 - 10ml syringes

10 - 3ml pipettes

10 - 1oz. disposable plastic cups with measurement markings

20 - 6" PIXISS wood mixing sticks

Needle nose tweezers

10 finger cots

15"x11" silicone mat

2 small silicone pouring cups

3 pairs of large nitrile gloves.