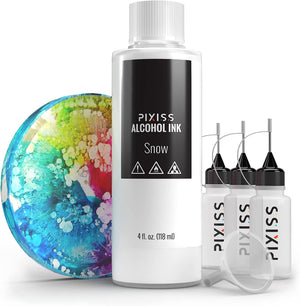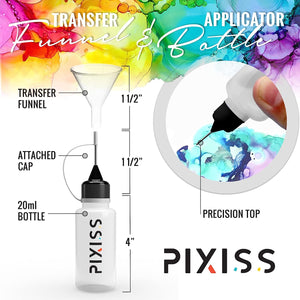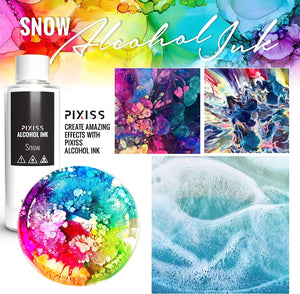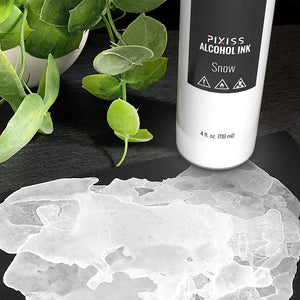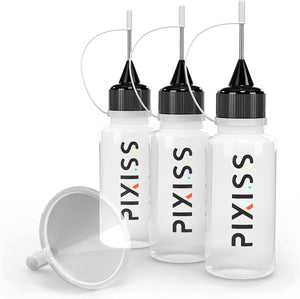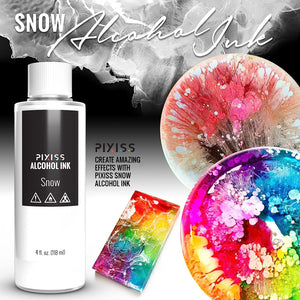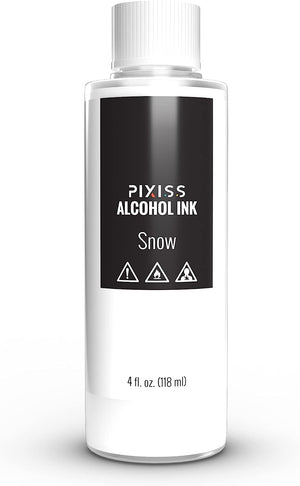 PIXISS Snow Alcohol Ink  Our highly saturated white alcohol ink utilizes a higher concentration formula to endure great depth and vibrancy. PIXISS Snow Alcohol Ink is great for various resin art, petri dish art, resin swirl, resin ripple, epoxy resin coloring, resin tumbler crafting, or other art crafts. ATTENTION: For epoxy resin, not suitable for UV resin.
This Kit Contains:

4oz Bottle of PIXISS Alcohol Ink in Snow (white)

3 - 20ml Needle Tip Applicator Bottles

1 - 1.5 Inch Funnel.